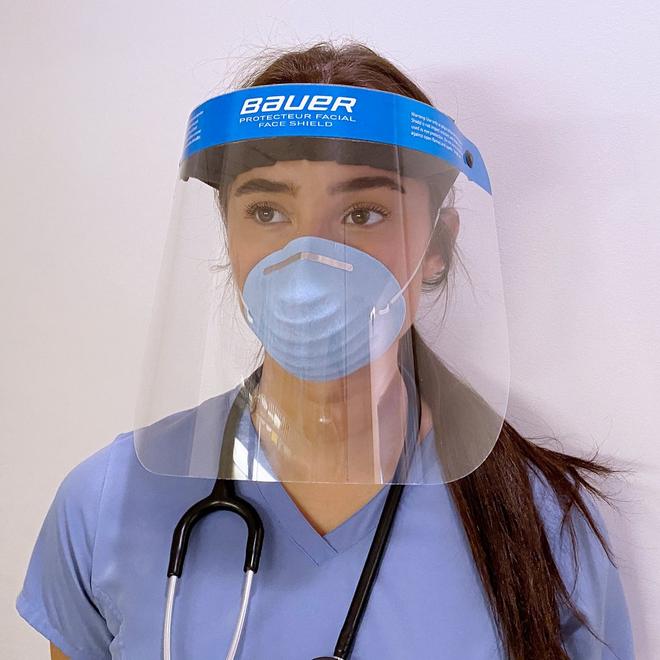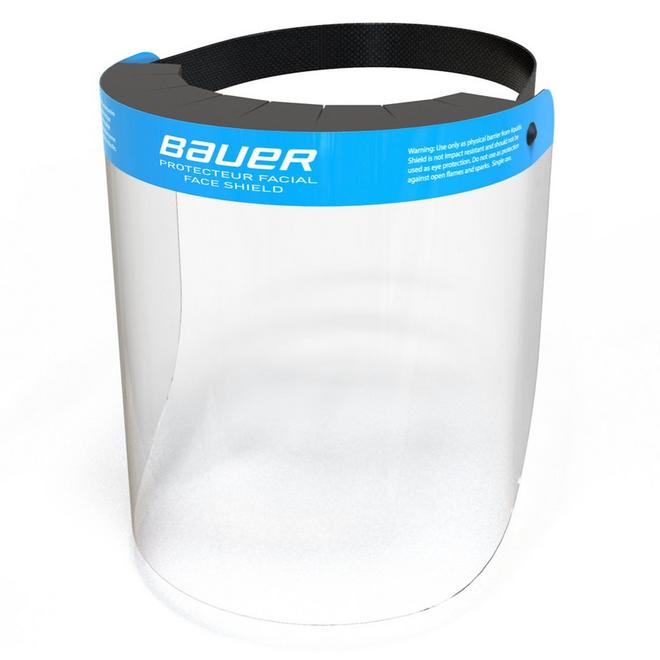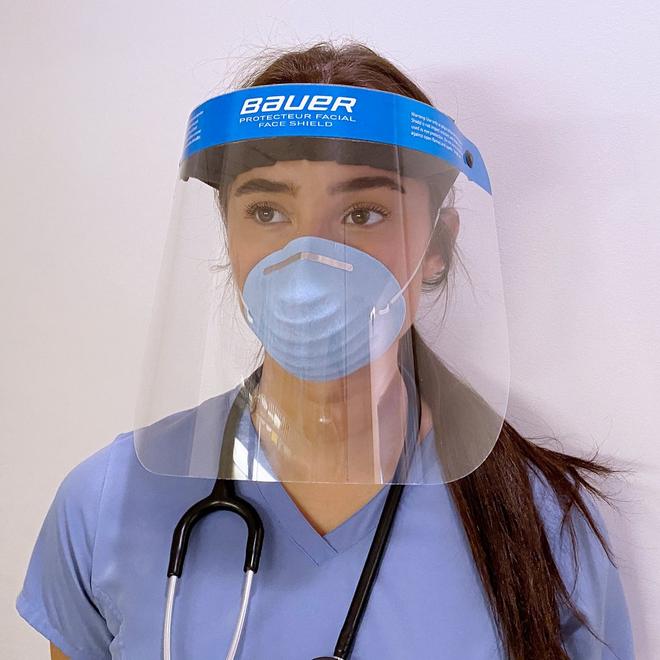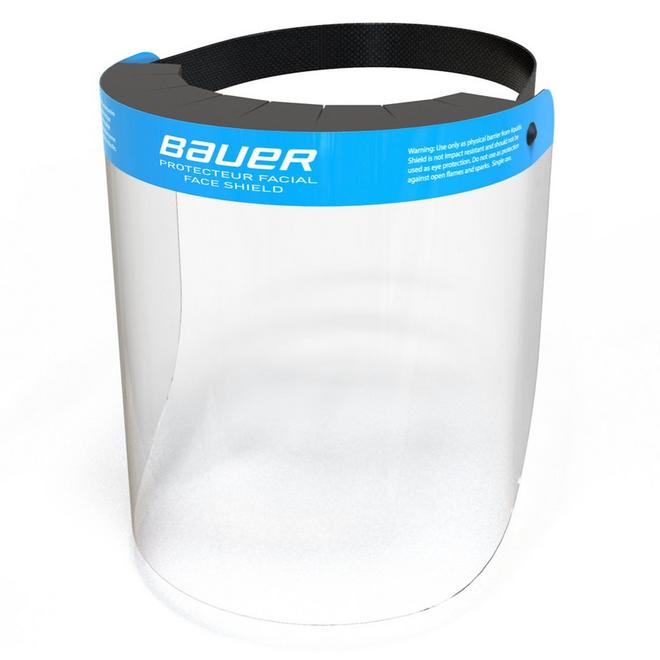 Bauer Medical Protective Face Shield
Détails
https://www.bauer.com/en-US/medical-face-shield/bauer-medical-protective-face-shield-688698479980.html
Numéro d'article :
688698479980
Promotions
Sold as a 10-pack
Continuing our commitment to protection and community, the Bauer Medical Protective Face Shield is a one-size-fits-all medical grade solution that is intended for health-workers. The foam brow and elastic strap combine to ensure a comfortable fit, while the PET 0.25mm visor provides full facial protection. If you are purchasing for a senior's home, or you are a not-for-profit organization, please email us at BauerGuardlab@bauer.com. Please note that the shields are not for resale. Together, we can all play great defense.
Find a Retailer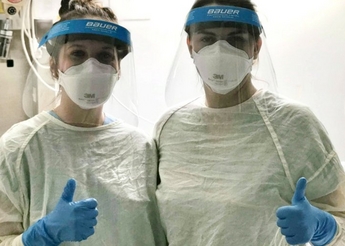 DOING OUR PART TO PROTECT THE FRONTLINES
Medical grade face shields allow our heroes to do their jobs more safely.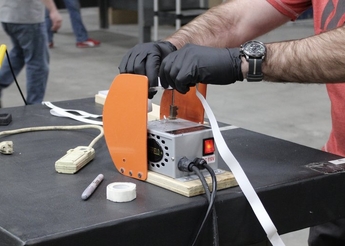 WE'RE PROTECTING OUR TEAM, TOO
By practicing social distancing and also regularly sanitizing work stations.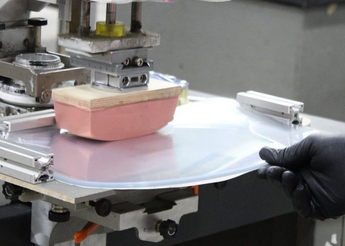 DURABLE, LIGHTWEIGHT, AND COMFORTABLE
One-size-fits-all, and designed to comfortably fit over glasses and masks for extended periods.
Sold as a 10-pack
Bauer Medical Protective Face Shield
Améliorations
Intended for health workers
Grandeurs
One Size Fits All
Performance
PET 0.25mm visor; Polyurethane foam brow
Caractéristiques
Sold as a 10-pack
Logos
Features Bauer logo
Autres
No distortion; No latex
Ajustement
25 mm elastic strap for universal adjustment
Vous pourriez aussi aimer ceci