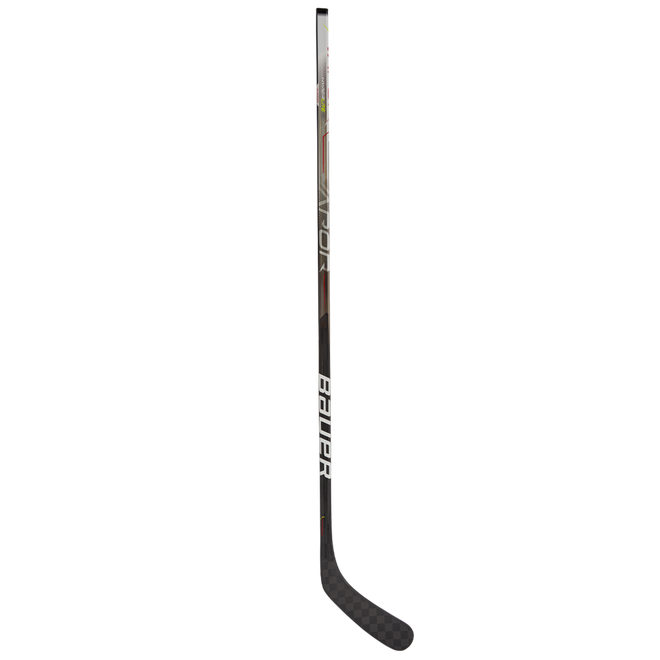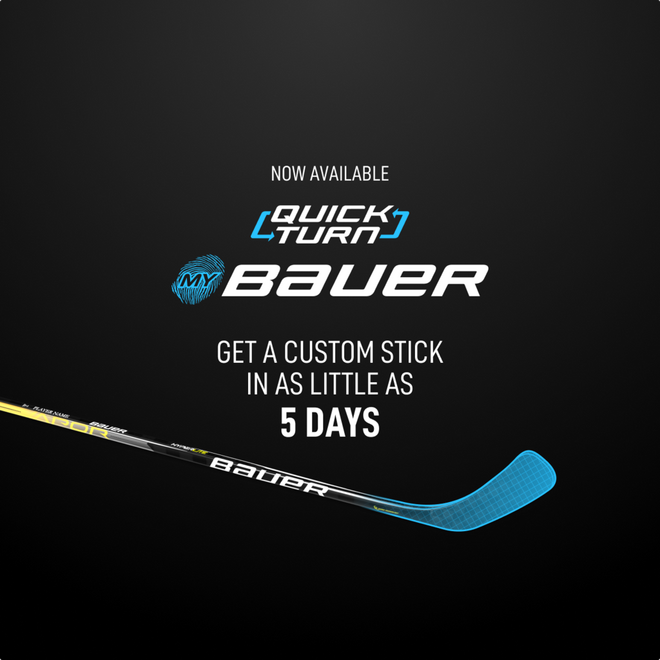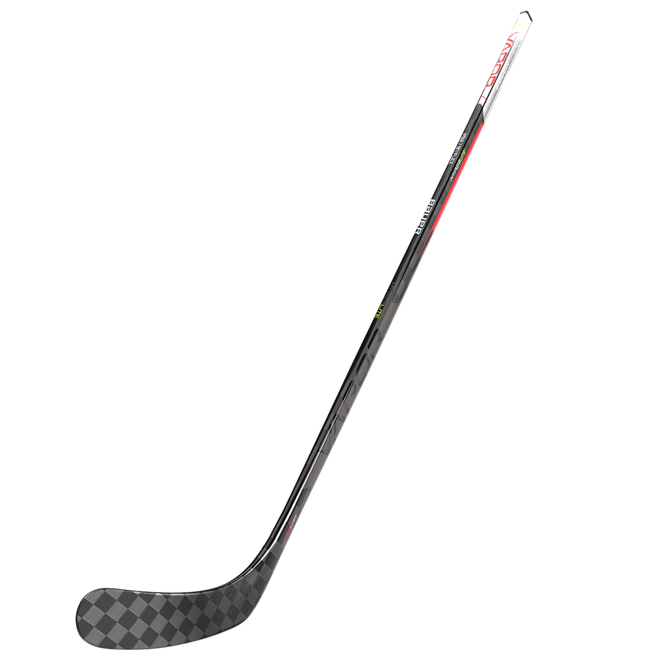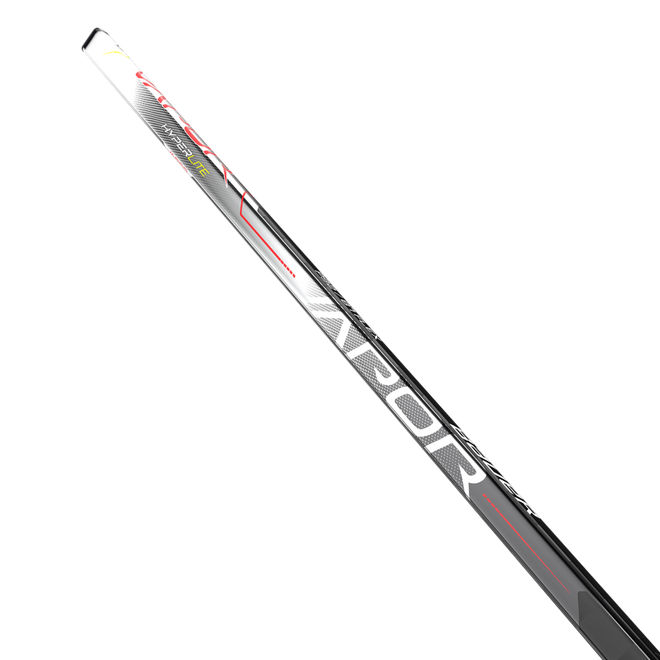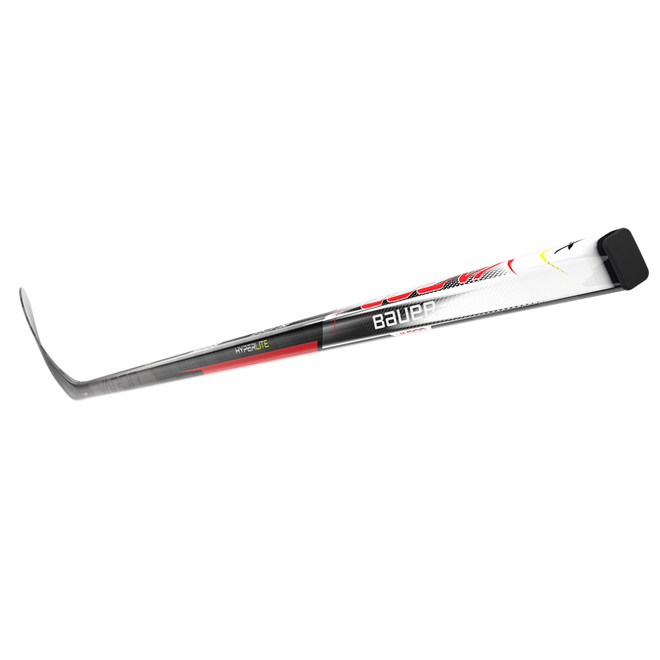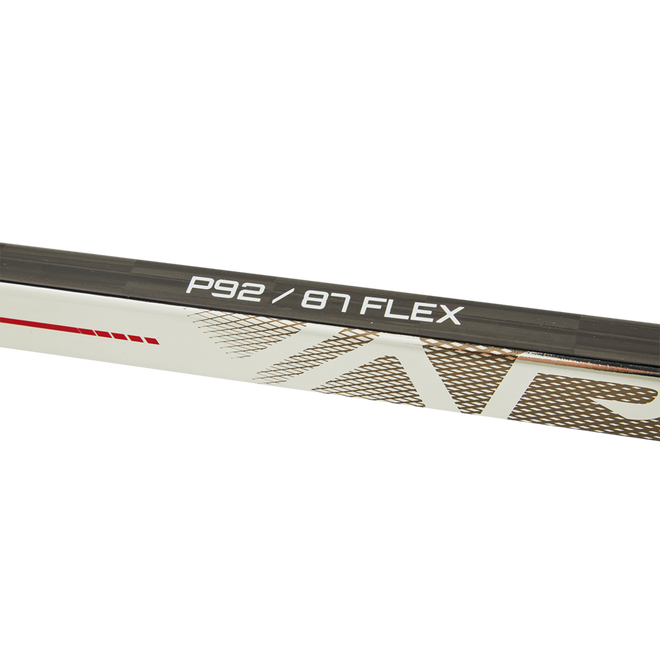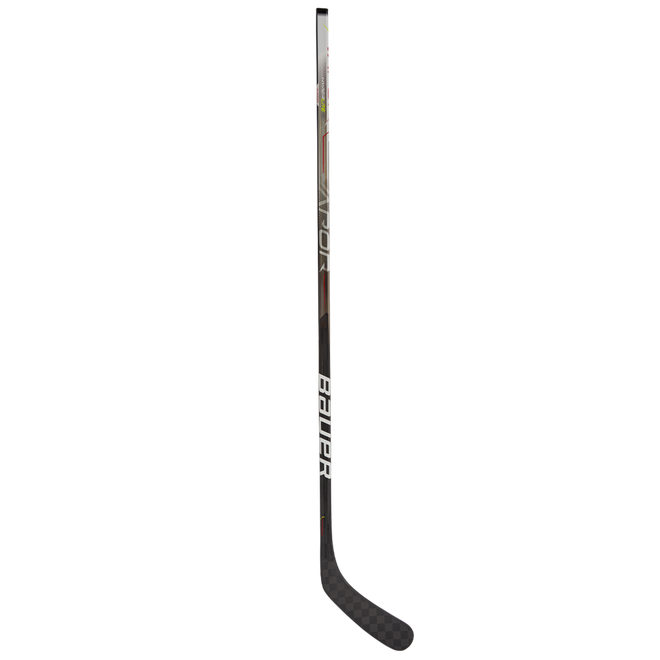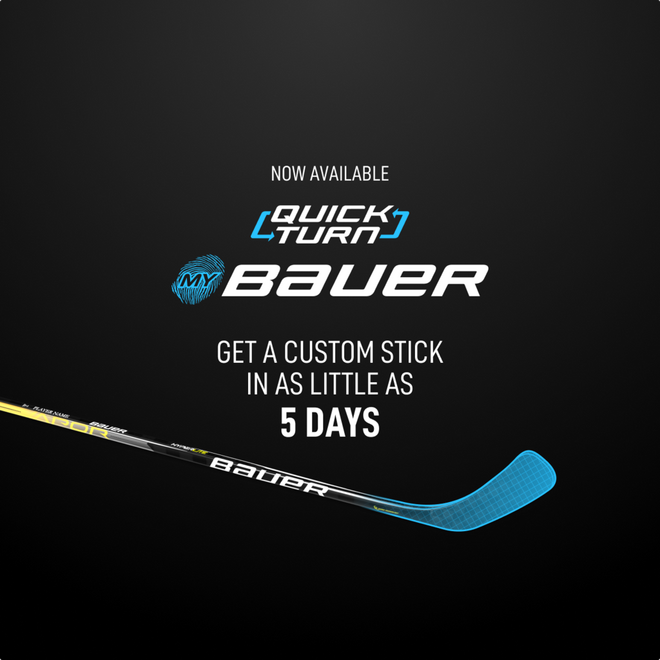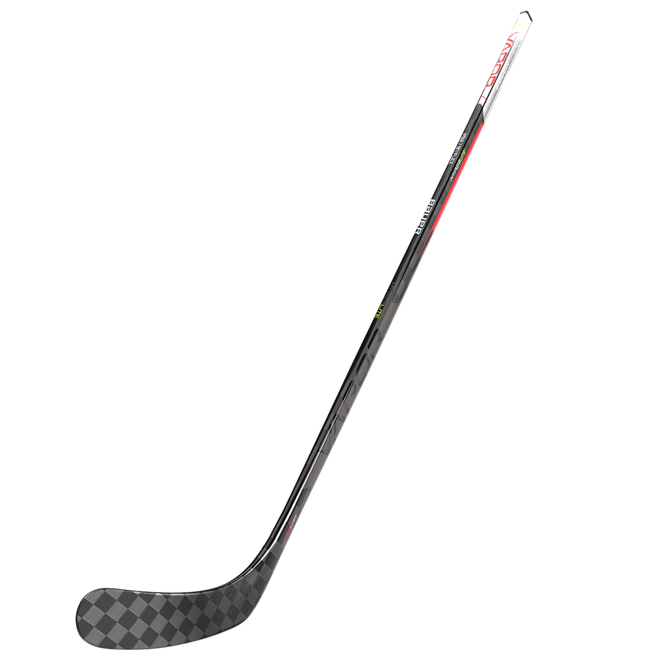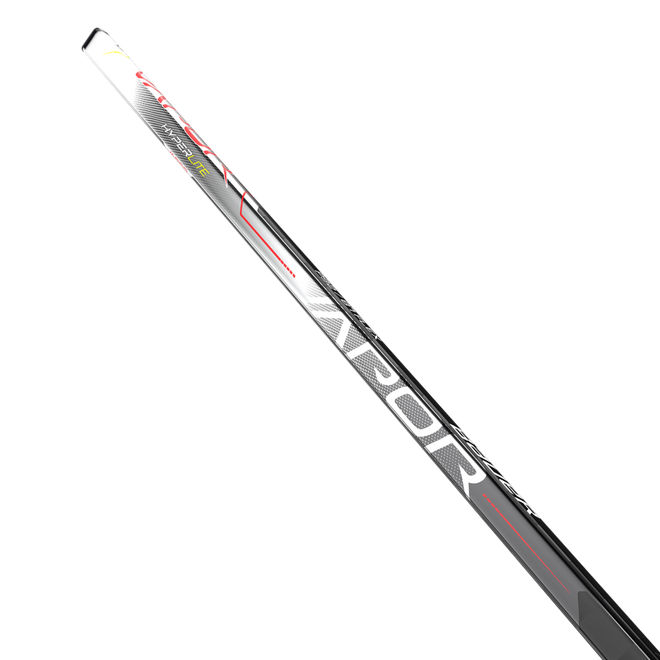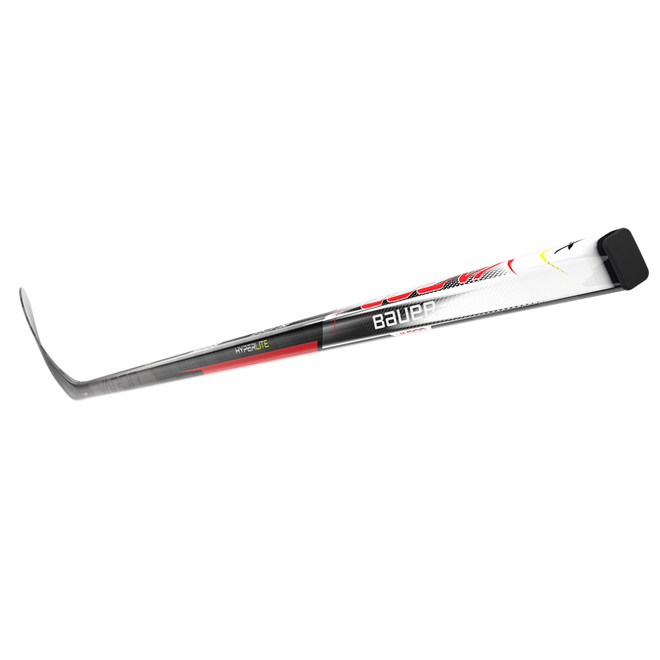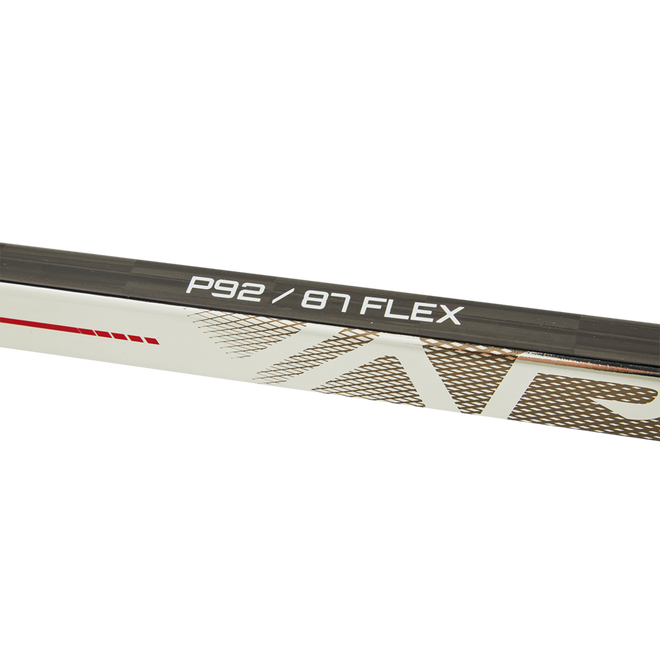 VAPOR HYPERLITE Griptac Stick Intermediate
Personnalisez
Détails
https://www.bauer.com/en-US/hockey-sticks/vapor-sticks/vapor-sticks-intermediate/vapor-hyperlite-griptac-stick-intermediate-607981.html
Numéro d'article :
607981
Promotions
Best Vapor feel ever: Weight has been reduced with a focus on improving the balance point of the stick.
Durability focus: We've optimized the carbon fiber layup to have a 20% tougher blade and 5% tougher shaft while decreasing weight. The optimized carbon fiber layup focuses on key stress zones while loading your quick release shot, which creates a more durable construction.
Quicker release: You'll be able to lean into your shot easier versus Vapor FlyLite. Designed to have the quickest energy load and return to the puck, HyperLite offers a 10% improvement in getting your shot off.
Quicker shot: Designed to be the quickest Vapor ever, HyperLite offers a 10% faster recoil to get your shot off quicker.
Improved blade: Our new HyperCore blade features two carbon bridges fused into a stiff foam, improving overall toughness by 20%, increasing stability and control.
EN SAVOIR PLUS
Find a Retailer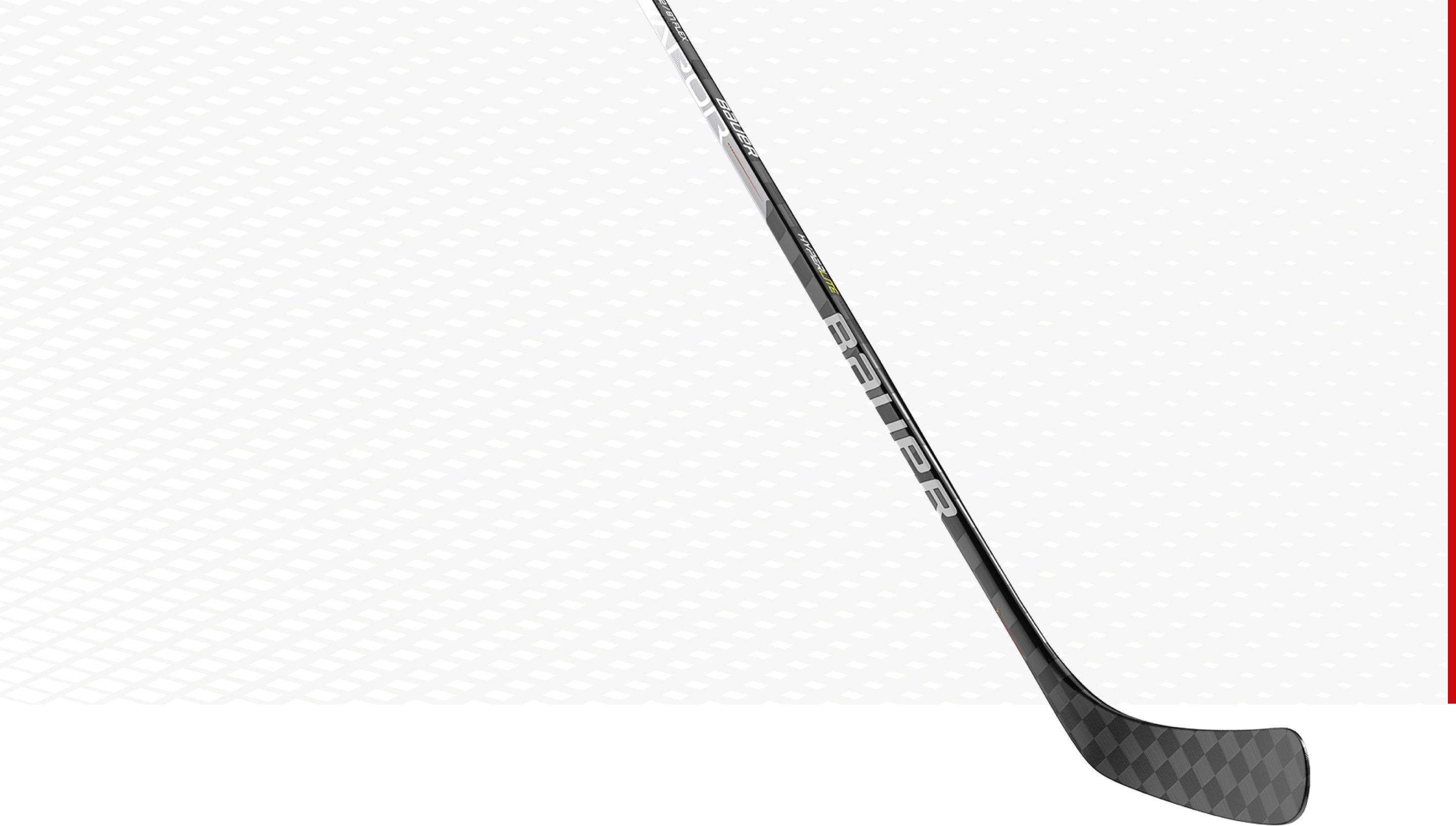 10% faster dynamic release.
10% easier to flex.
10% more durable.
VAPOR HYPERLITE VS VAPOR FLYLITE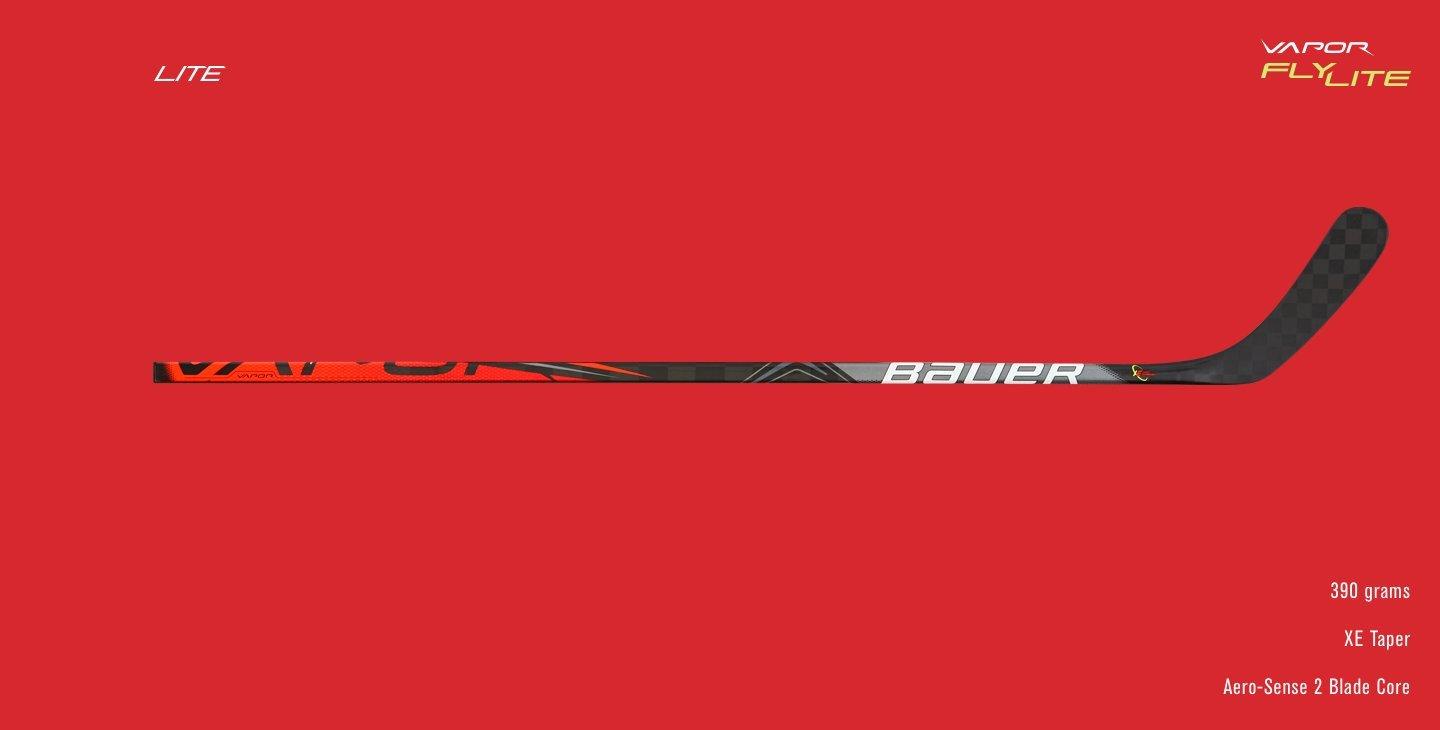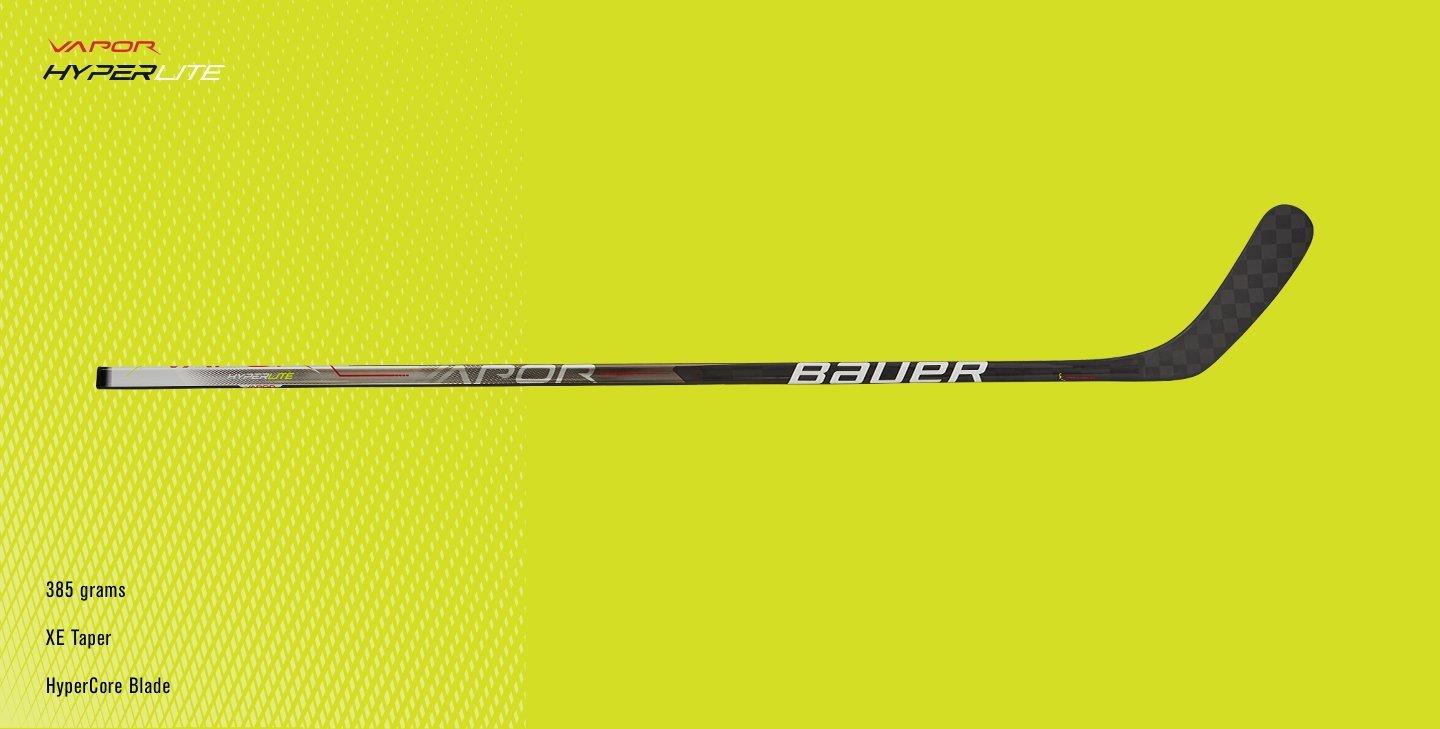 Vapor STICK Line-up
MOST ADVACED VAPOR STICK EVER PRODUCED WITH ADDED DURABILITY
Construction
Monocomp 1-piece molded construction maximizes energy flow on every play.
Lame
Hypercore technology creates longer lasting blade 'POP' with vapor's quickest release.
Carbon fiber
ACL technology is advanced-lightweight carbon layers that create an ultra lightweight stick without sacrificing durability.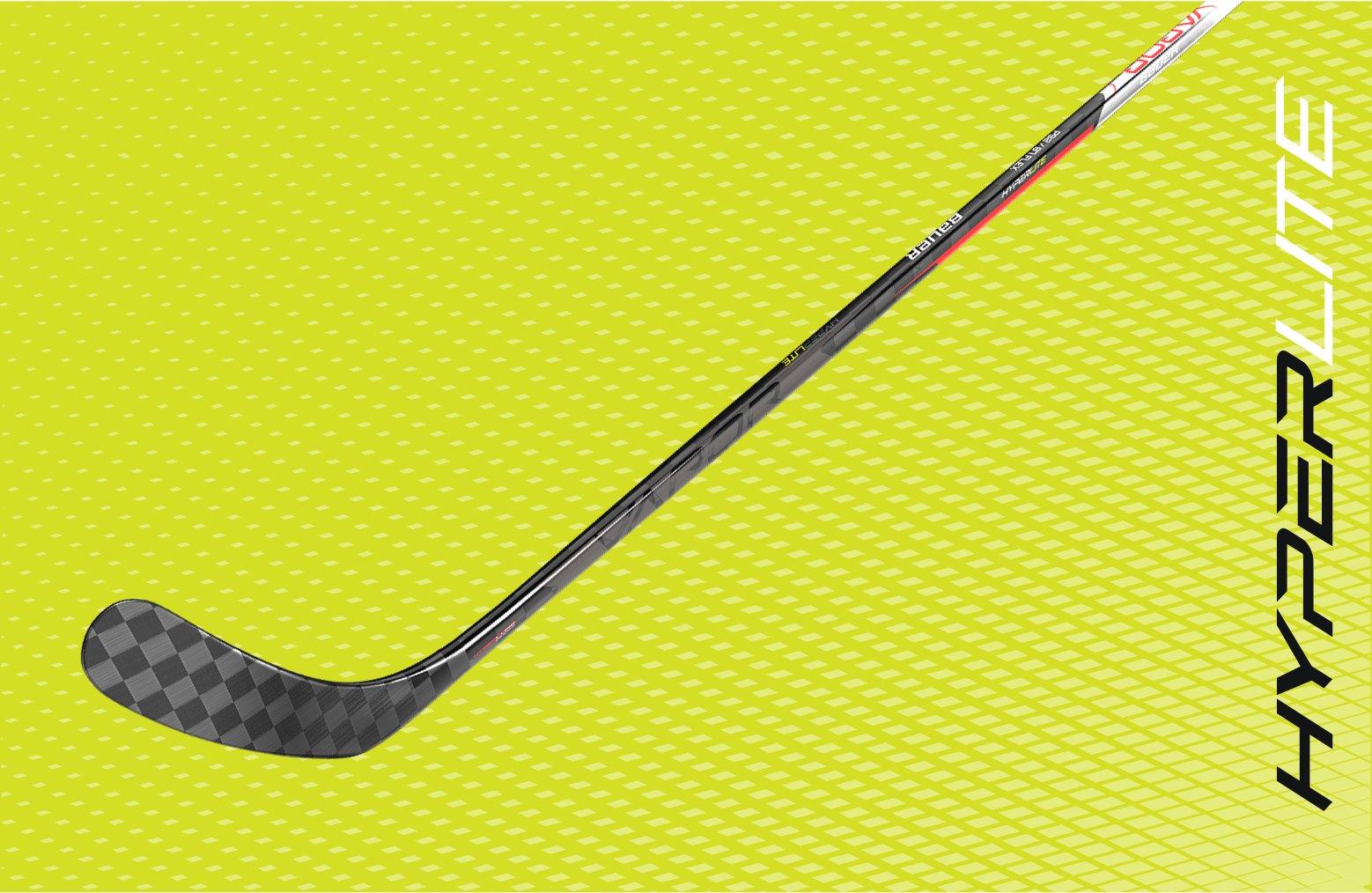 Get better responsiveness when stopping and starting
The Integrated Injected Facing provides lateral stability and lock of the foot, maximizing responsiveness under quick changes of direction.
Perfect fit and support
3D lasted Curv composite quarter offers lightweight support in a highly thermoformable material, allowing players to personalize their fit and increase performance.
Comfortable and better fit
Asymmetrical toe cap, based on analysis of 1 000 000+ player foot scans, creates a better connection for the player's foot to the boot by minimizing negative space around the toes.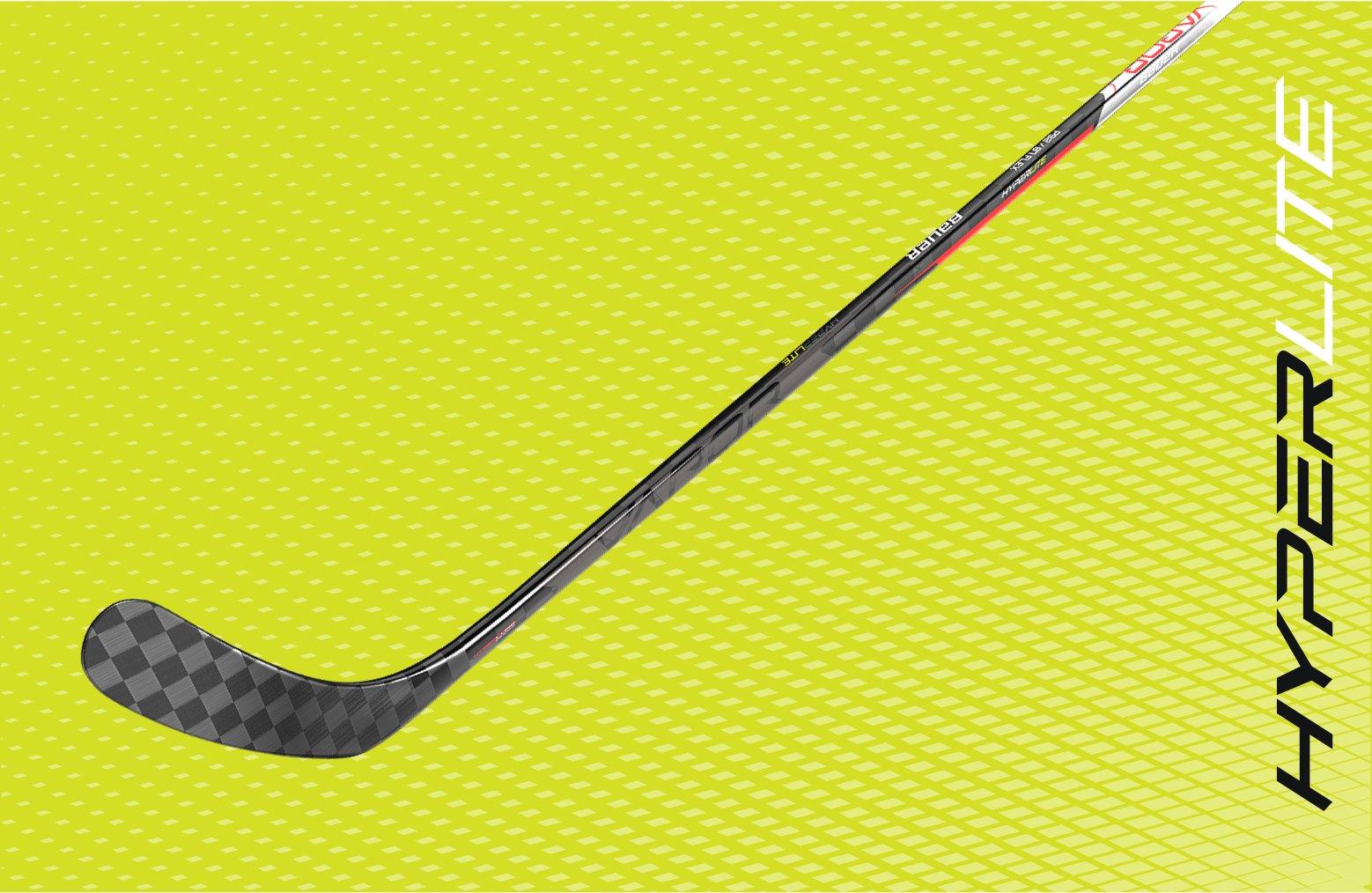 More supportive and lightweight
The Flex Comp quarters provide tremendous support and a lighter weight construction, which makes this the lightest skate on the market at this price point.
Gain an edge with taller LS+ Blade
Improved quality and a taller LS+ blade allow for better angle of attack and freedom with profiling, driving home unprecedented value.
Comfortable and better fit
Asymmetrical toe cap, based on analysis of 1 000 000+ player foot scans, creates a better connection for the player's foot to the boot by minimizing negative space around the toes.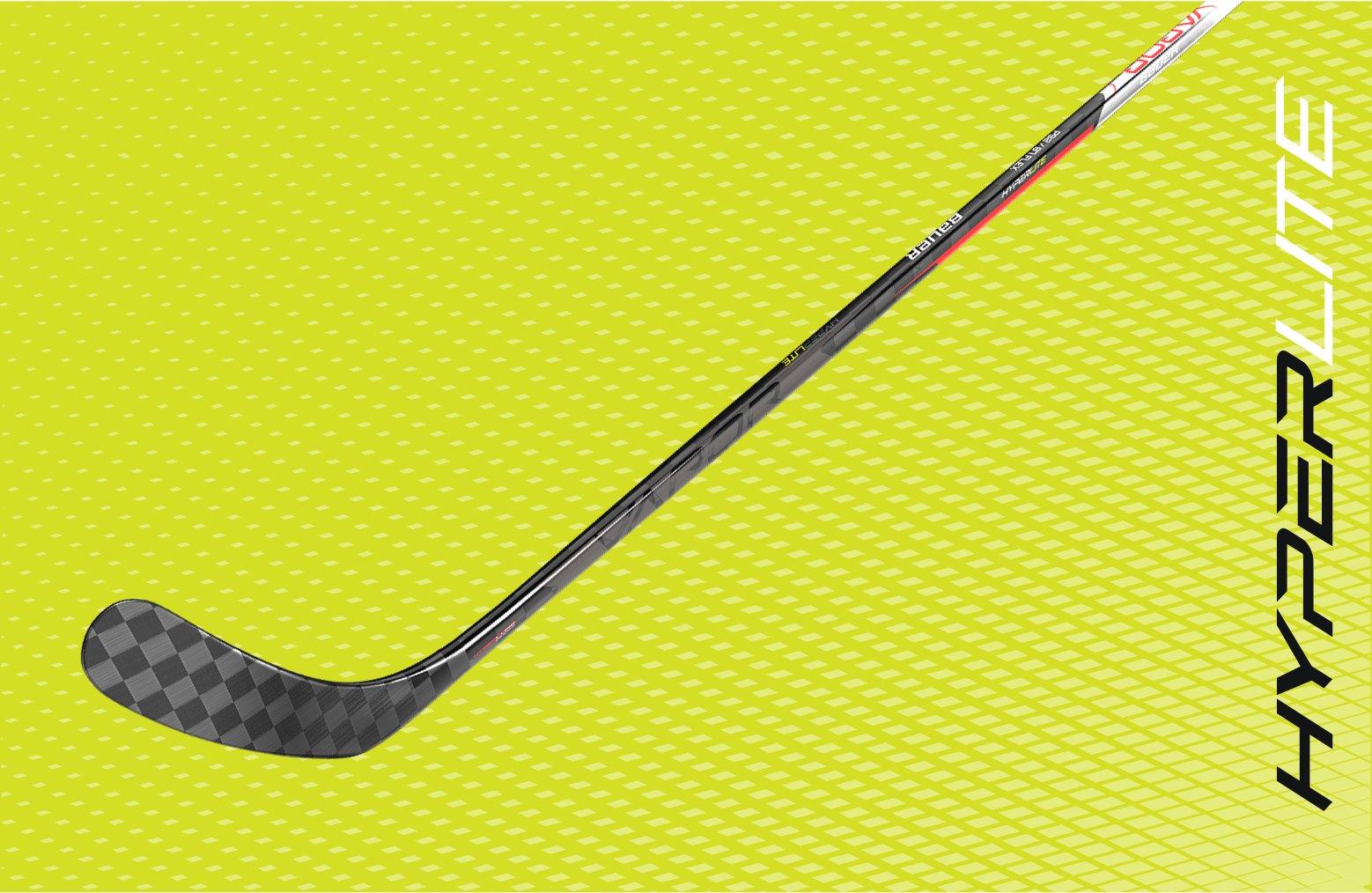 Easier to flex
Digi comp quarter is a more forgiving boot, which helps you develop your stride; this ease of flex helps to build good technique.
Amplified comfort level
We've updated the liner to a soft microfiber material and extended it throughout the inner tongue to amplify the comfort level of the skate.
LS Edge holder
Allows for the quick swapping of steel and a dependable and reliable holder.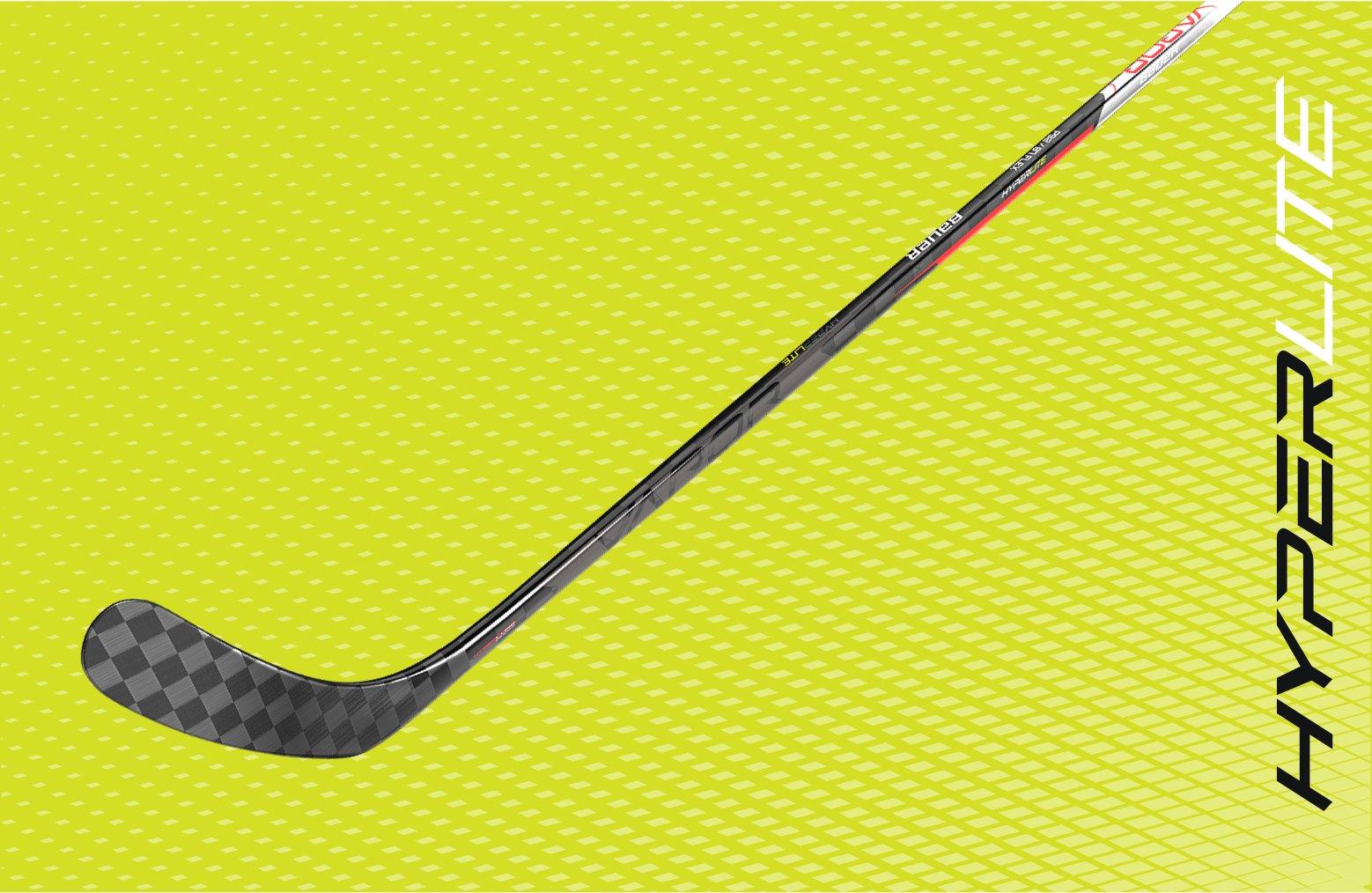 3D Poly Carb Quarter
Offers added flex, step-in comfort, and visual richness.
30oz tongue with mesh metatarsal
Provides additional comfort and forward flex.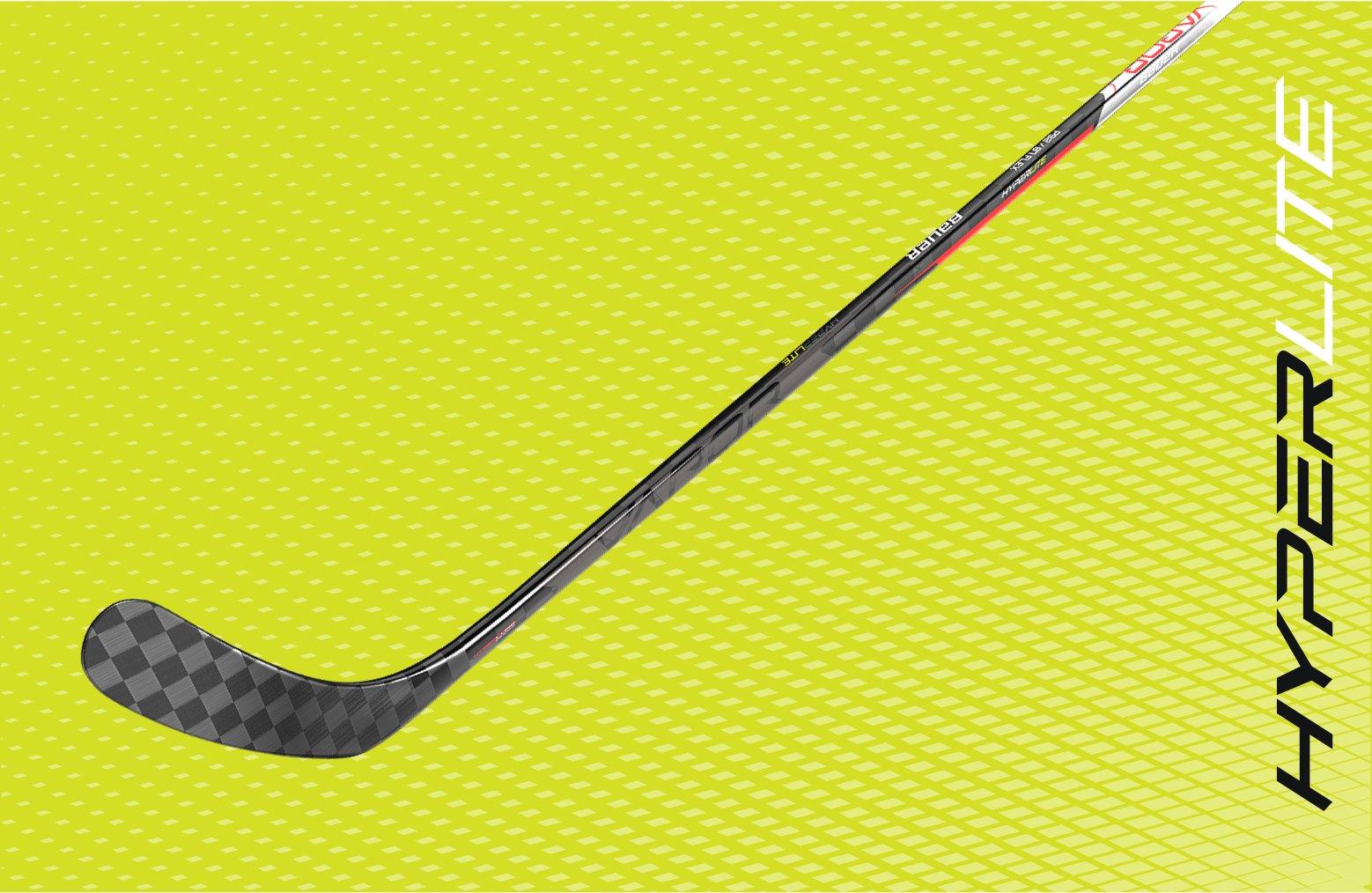 VAPOR HYPERLITE Griptac Stick Intermediate
Shot Technology
XE Taper Technology
Shaft Technology
Lightweight Asymmetrical TeXtremeMD construction; ACL Technology ; DuraFlex Resin System, Optimized Carbon Fiber Lay Up
TECHNOLOGIE DE LAME
ACL technology; HYPERCORE Blade Core
Construction
Technologie Monocomp
Matières
1058553, 1058554
Motifs 
P88, P92, P28, P92M
Garantie
30-DAY LIMITED NORTH AMERICAN WARRANTY ON COMPOSITE STICKS If a claim is submitted within 30 days of purchase, BAUER Hockey will provide a one-time replacement of your player or goalie composite stick if damaged due to a manufacturer defect. Pour traiter votre demande, Bauer exige le reçu original d'un détaillant BAUER autorisé, en plus de l'autocollant blanc du numéro de série apposé sur le reçu original. Les reçus écrits à la main ou les relevés de carte de crédit ne seront pas acceptés. Veuillez conserver une photocopie de votre reçu pour vos dossiers personnels. Les demandes en vertu de la garantie ne seront pas traitées sans cette information. Remarque : Aucune garantie ne couvre les bâtons en bois ou à base en mousse ni les palettes de rechange. Please also note, that warranty will be voided, if the composite stick has been used on concrete or asphalt.